Now Serving Sarasota, Venice and Siesta Key.
Our philosophy is simple: Give our guests an experience that will heighten their senses, provoke their emotions, tease their palates and make them smile.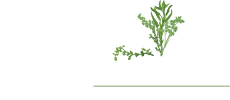 Crave Culinaire is driven by the pursuit of excellence, immaculate presentation and breaking boundaries to create the ultimate dining experience by igniting our passion for food in others.
Crave Culinaire offers a five star dining experience in the comfort of your home. From an intimate dinner date for 2, a sensual culinary tour for 12, or the entire family's annual gathering for 40, we have the expertise to make it a deliciously memorable night!
Private cooking lessons and cooking demonstrations are available for your own personal use with a 1 on 1, or you may invite some friends over and turn it into a dinner party!
Wine can be intimidating for some, and pairing it with food can put fear in the eyes of even the savviest wine connoisseur.
We build an experience that combines your vision, our creativity, and a flawless execution by our talented staff.
Crave Culinaire is a partner your company can rely on to consistently deliver high quality food and detail-oriented service.
Planning an event can be a big undertaking. The food, the décor, the entertainment… it gets overwhelming if you don't have a dependable partner to help you!
Looking for a unique venue to host your party? Check out our venue partners to view all of the other venues where we are approved to cater.