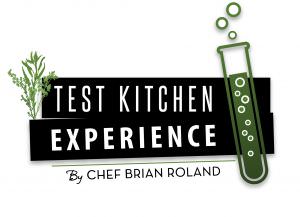 _______________________________________________________________
Experience Surprise:
sur·prise
sə(r)ˈprīz
noun
1.  an unexpected or astonishing event, fact, or thin­g.
2. denoting a class of complex methods of change-ringing.
_______________________________________________________________
Expect the unexpected this summer with the
Crave Culinaire Pop Up Dinner Series: Test Kitchen Experience.

The setting of our first dinner is an outdoor courtyard in Spain.
Tapas are on the menu and Team Crave is ready to serve up some molecular cocktails, hors d'oeuvres & 8 courses of delicious and creative food! 
These dinners portray Crave's philosophy at its finest "Giving our guests an experience that will heighten their senses, provoke their emotions, tease their palates, and make them smile".  Join us right in the heart of the Crave Food Lab and learn some of the most innovative techniques and presentations from Naples Best Caterer!!
A test kitchen is a kitchen used for the process of developing new kinds of food. On the largest scale, they are run by the research and development departments of large companies in the food industry. Other test kitchens are owned by individuals who enjoy the craft of developing new recipes.


Give your senses what they crave this summer with Crave Culinaire's Test Kitchen Experience!
Tickets go on sale for our July 23rd experience at 5:00pm tonight!
Thank you to Mila Bridger Photography for teaming up with us to capture these wonderful experiences!
How much are tickets?
Ticket price will vary based on the event. Please click the "purchase now" button to view the ticket price for this event.
What do the tickets include?
The ticket price includes entrance to the Crave Food Lab for the date that you have purchased.  The dinner may range from 8-10 courses depending on the evening. There may be passed champagne during the reception or Molecular Cocktails, along with a few select wine pairings throughout the evening.  Feel free to bring some wine if you have a favorite you would like to pour!
Who do we sit with at the dinner? Can we sign up with friends?
You are welcome to purchase tickets with friends and we will try our best to accommodate your seating requests. Please keep in mind that this is an interactive eating experience that will be very fun to share with other people, but it will not be the place to catch up on what people are doing this summer.  We want your full attention so you don't miss a thing!
How long will the event last for?
The event will last for approximately 4 – 4.5 hours
What do I wear? 
While you are welcome to wear whatever you like, we recommend cocktail chic attire.
How many tickets are you selling?
Seating is very limited and we only have room for 24-26ppl for our first dinner.
Where do the dinners take place?
Part of the Test Kitchen Experience is all about trying new things.  We are inviting you into our kitchen and if the night goes as well as we think it will, we plan to host more of these pop ups in our space.
How do we know what types of wine to bring if we would like to bring more?
Since all elements of the menu are "top secret", chef recommends you attend with some of your favorite easy drinking wines from your cellar that you have been saving for a special occasion.
If  I purchase a ticket and then find out a few days before that I am unable to attend can I be refunded?
Unfortunately, due to the quick turnaround of these dinners we do not offer refunds. Although if we have a waiting list we would be happy to sell your tickets to the next person on the list, or you are welcome to find someone on your own to take your place.
Can I take pictures at the dinner?
We kindly ask that you take only a few pictures at this event. We will have a professional photographer there to capture every moment and we will share those pictures with you after the event. Please sit back, relax and focus all of your senses on taking in everything around you, we would hate for you to miss anything