Although we are are in the middle of the summer, we have been quite busy the past week. One of our catering events in Naples was a fun birthday lunch party with some amazing women.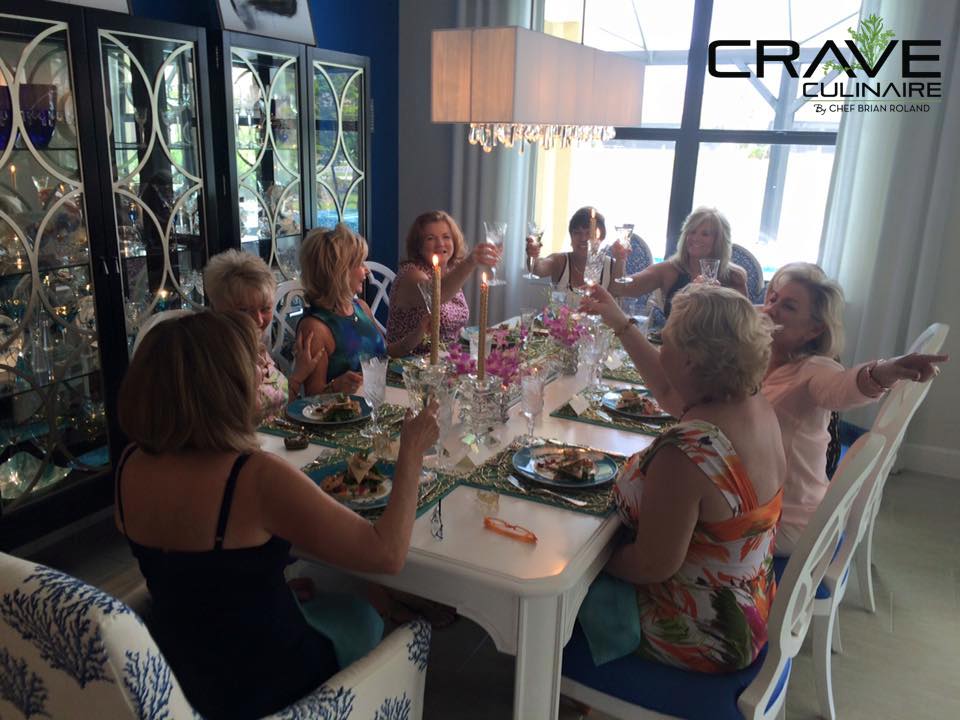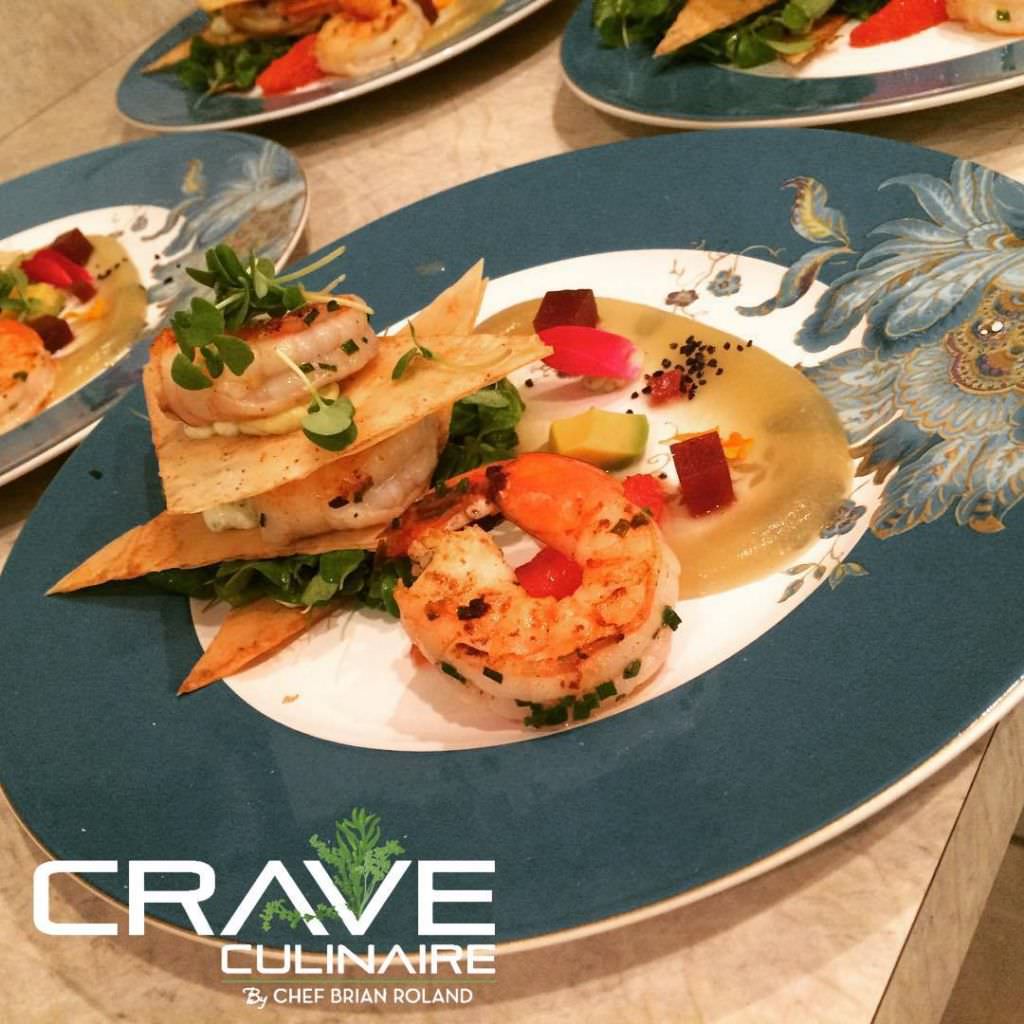 The Entree for this birthday party was Grilled Gulf Shrimp with Tarragon Scented Goat Cheese, Orchard Persimmon & Avocado Napoleon Cracked Pepper Fillo, Grapefruit Brulée, Mâché, Black Lava Salt, Tart Apple Purée.
Team Crave was also excited to serve new clients with a fun variety of food at a dinner party: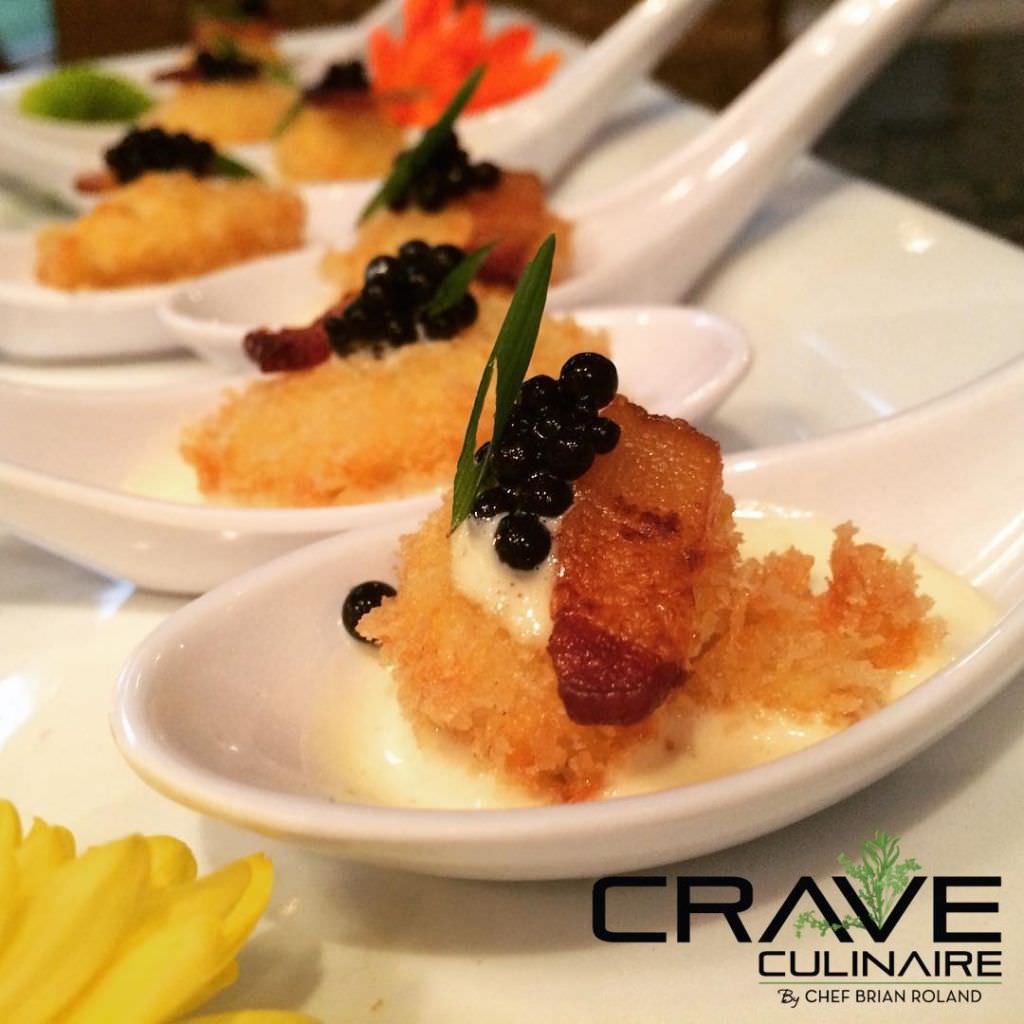 Crispy Poached Quail Egg -Lemon Aioli Cloud, Truffle Caviar, Lardons, Micro Chive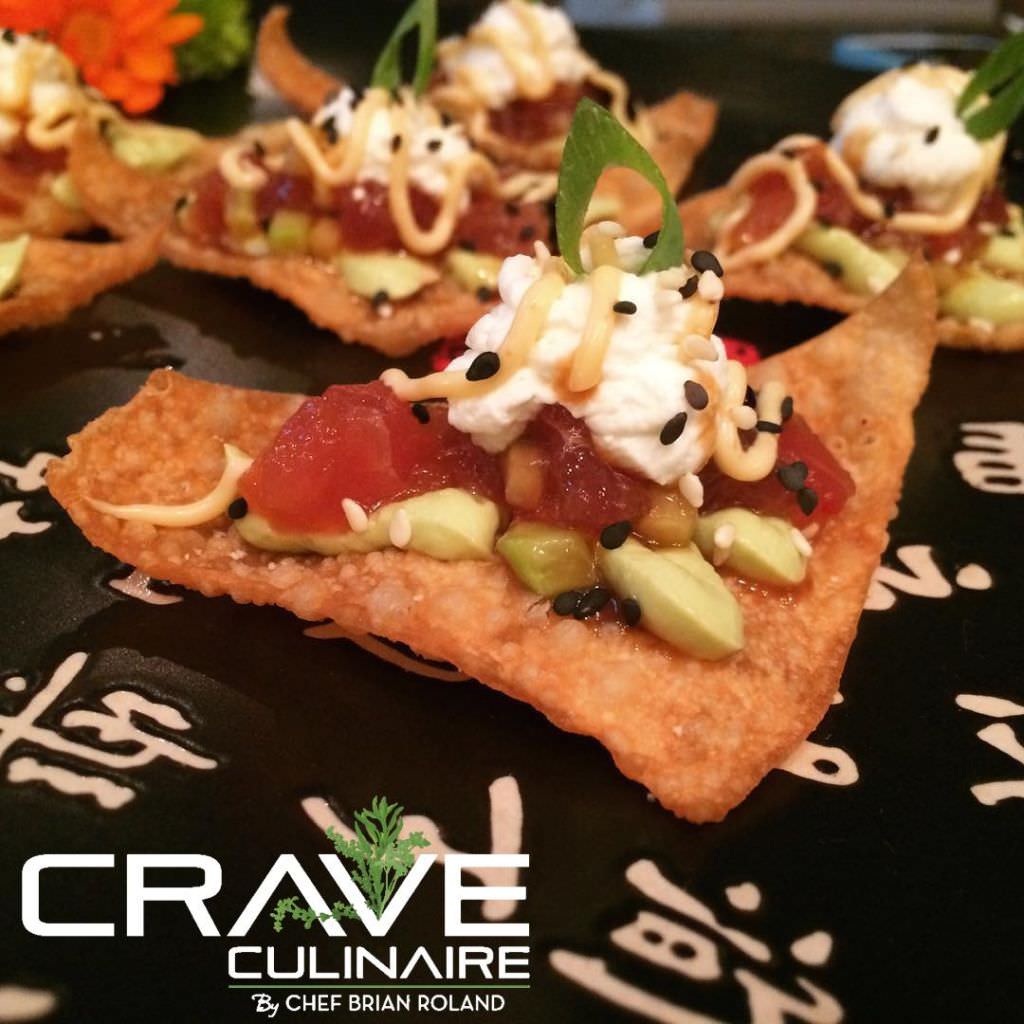 Ahi Tuna Wontons – Avocado / Lime Mousse, Sesame, Cucumber, Yuzu Cream,
Sweet and Spicy Drizzle
Chef Brian Roland and his team were again part of this year's Celebrity Chef event at Rumrunners in Cape Coral, benefitting The Golisano Children's Hospital! Together with all other participants we were able to raise over $150,ooo. With this added to the past Celebrity Chefs events this charity event series put it over the 1 million dollar mark since Rumrunners opened in 2003 (Click here for full article in the news).